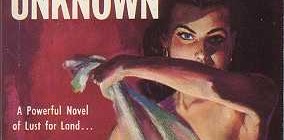 Over the last couple years Alex has been writing an original stage adaptation of John Steinbeck's early novel, To A God Unknown.  He will take part in a rehearsed reading of the piece led by Alison Peebles and Marcus Roche as a part of Mayfesto. 
Tron Theatre, 10th May at 8pm.  
Tickets available HERE or by calling the Tron box office on 0141 552 4267. 
Read Article →