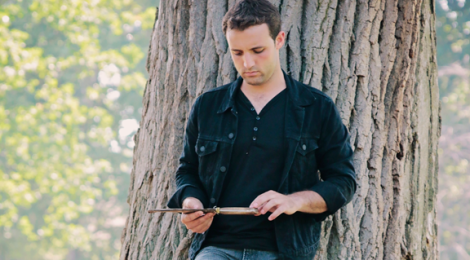 Alex as Hamlet
Alex's Hamlet opens tomorrow.  If you're in the American Midwest this summer stop by!  There are a range of both outdoor picnic-friendly performances and site-specific promenade performances to suit all interests and mobilities. Performances run through the end of August so you've got plenty of time to stop by.
Muse of Fire Theatre Company presents:
HAMLET
directed by Jemma Alix Levy
starring Alex Fthenakis
3 p.m. Saturdays and Sundays, July 25-Aug. 30 (no outdoor shows Aug. 22 and 23), at Ingraham Park, 2100 Ridge Ave., Evanston, IL
7.30 p.m. Fridays and Saturdays, Aug. 21-29 at Evanston Public Library, 1703 Orringon Ave., Evanston, IL
Free, unticketed.