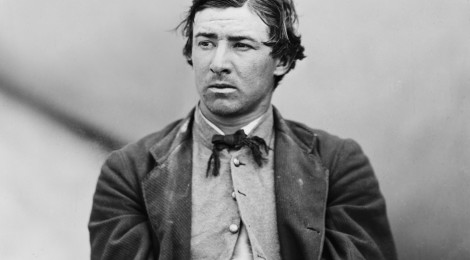 His Final Bow – A Play, A Pie, and A Pint
Alex will next appear in the world premiere of Peter Arnott's new play, His Final Bow, with A Play, A Pie, and a Pint.  Alex plays Davey, the fanboy that helped John Wilkes Booth go into hiding after assassinating President Abraham Lincoln.  
Alex has worked with Peter in various capacities on a number of occasions and this will be their third full production together.  All three plays focus on forgotten episodes/characters in American history.  2012's Why Do You Stand There In The Rain? won a Scotsman Fringe First and was shortlisted for the Brighton Fringe, Holden Street Theatres, and Amnesty International Freedom of Expression Awards.
His Final Bow stars James Mackenzie as John Wilkes Booth and is directed by Ken Alexander.  It plays at:
Oran Mor, Glasgow, 10-15 April – Click here for tickets
Traverse Theatre, Edinburgh, 17-22 April – Click here for tickets
Lemon Tree, Aberdeen, 24-29 April – Click here for tickets