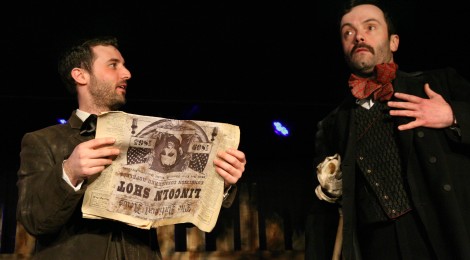 "Superb Two Hander" (★★★★x2)
Two more fantastic four star reviews are out for His Final Bow.
Writing for The List Magazine, Lorna Irvine praises the "brilliant twosome" of James Mackenzie and Alex, calling them
…both excellent, by turns savage and subtle.
It's a really fantastic write up, and a great piece of theatre journalism as well.  Definitely worth reading the whole thing here.
Further accolades come from Mark Fisher in today's Scotsman.  He praises the "punchy," "tight production" and expounds on the contemporary political parallels of the piece.  Full write up here.